We started working on the house immediately after we moved in December 2003. We had a toilet and a sink in the upstairs half-bath, but no shower or bath as the main bath had been gutted before our arrival. Also, all the drain lines were clogged with rust since the house had been unoccupied for 20 years before we moved in. And the kitchen sink area was a hole in the floor. So, our project timeline begins:
2004 - Made main bathroom and kitchen usable.
2005 - Restore large living room window.
2006 - Painted bedroom, tested exterior paint, and waterproofed basement.
2007 - Attacked the front of the house with long overdue repairs and paint.
2008 - Finally put up some tile in the bathroom.
2009 - Reglazed a couple of windows and accompanying storm windows.
2010 - Painted Dave's office.
2011 - Went nutz and painted half the exterior and dining room.
2012 - Painted the guest room.
2013 - Painted the south half of the west wall and the north end of the east wall.
2014 - Painted the west half of the south side.
2015 - Went nutz again and tore up the yard, built a folly, and turned it all into an English Garden.
Click here for photos of the bathroom rehab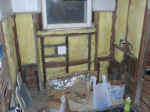 Click here for photos of the kitchen rehab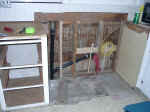 Click here for photos of the living room window restoration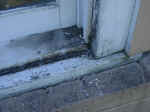 Click here for photos of the exterior paint saga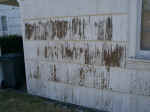 Click here for the basement slab painting test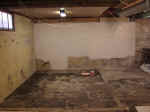 Click here for the front door restoration project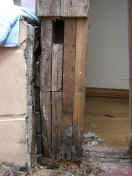 Click here to see the bathroom tile installation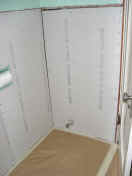 Click here to see the stone wall restoration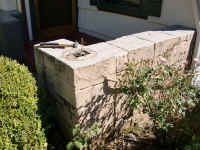 ---
Modified: 08/19/2015