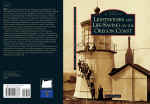 In 2006-2007, David Pinyerd wrote a book entitled Lighthouses and Life-Saving on the
Oregon Coast based on his thesis work done in the 1990s. The book is 128 pages long and filled with 180 historic photographs of lighthouses, shipwrecks, and lifesaving on the Oregon Coast.
The book was written for Arcadia Publishing and it was released June 25, 2007. To purchase the book, you can buy directly from Arcadia or a variety of booksellers including Amazon and Barnes & Noble.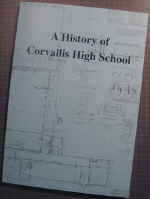 In 2005, HPNW wrote a book on the history of Corvallis High School. We wrote the book for the Corvallis School District as part of the high school's demolition mitigation. The book is 80 pages long and was professionally printed by Cascade Printing. The book is available for sale at Corvallis High School and from the school district.
Click on the link below to begin a download of a PDF-version of the book. The file is in an Adobe Acrobat format. If you don't have Adobe Acrobat, you can download it for free from Adobe.
CHS book.pdf (15mb)
---
Modified: 08/19/2015